12 Sep 2018
ARCHANGEL© AND SECURE SYSTEM OF TRANSMISSION (SST©): A Technology Innovation for Data Protection from Cyber attacks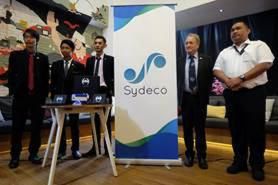 ARCHANGEL© is creating a VPN which is not just protected by a simple firewall. It is much more sophisticate.
Indeed, ARCHANGEL© is based on Artificial Intelligence, with 2 Learning Machines and 3 Intelligent Agents. It comprises a Honeypot, a Router, 3 Firewalls, IDS, IPS and 2 Switches.
ARCHANGEL© stops any lateral contamination in the VPN:
Archangel is protecting the devices which are in the VPN again any attack coming form the outside world but also from the attacks coming from inside the VPN.