03 Oct 2018
How to Succeed with Incident Resolution Automation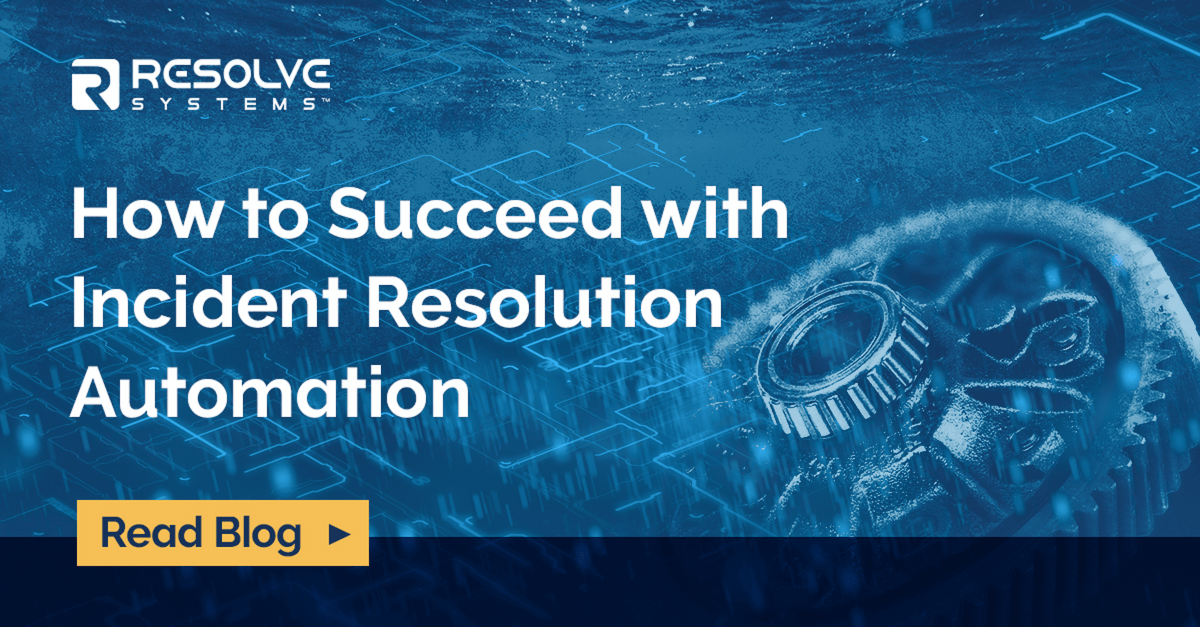 Incident Resolution Automation and Orchestration technologies promise to work smarter, faster and more efficiently despite the limited resources your team might be operating under. Enterprise IT teams responsible for incident resolution are tasked with resolving too many alerts with too few resources. Manually gathering information and taking action from many systems to validate, diagnose, and resolve issues are time intensive, error prone, and frequently require unnecessary escalations. Without automation, incident resolution is often a chaotic process.
The idea of automation can also be daunting as many think they have to take a 'boil the ocean' approach and automate everything at once.
That's why we've partnered with 451 Research to deliver a webinar on the topic of "Incident Resolution Automation: Success Doesn't Require Boiling the Ocean" on Tuesday, October 16. During this webinar, Larry Lien joins Nancy Gohring, Senior Analyst from 451 Research, to discuss automating incident resolution and what's driving the need. Nancy recently outlined the 3 Landmarks of Adoption for Automation Success and will expand upon this concept on the webinar. Dig deeper into how to successfully implement automation for incident response:
Top drivers for automation in the enterprise
How to assess and prioritize easily
Best practices for automating in a bite-sized approach
Human-guided automation
Tribal knowledge and measuring the metrics that matter
Join the discussion now to see how you can succeed with Incident Resolution Automation without boiling the ocean all at once.