20 Jun 2023
NinjaOne Is Rated #1 in Remote Monitoring and Management for the 17th Consecutive Quarter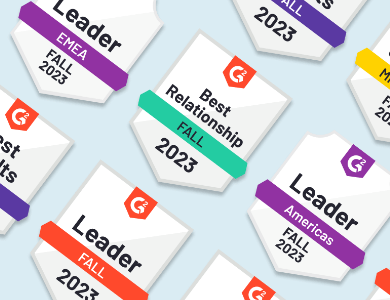 NinjaOne, a modern, cloud-native IT management platform for managed service providers (MSPs) and IT departments, today announced the company has received top rankings in four categories in G2's Summer 2023 Research Report.
The G2 ratings are based on solution reviews provided by verified customers and are a key indicator of excellence in each category. NinjaOne was rated:
The #1 RMM for the 17th consecutive quarter for NinjaOne RMM
The #1 Patch Management Software
#1 in Endpoint Management Customer Satisfaction
#1 in Endpoint Management Software in Europe
The company's mission is to simplify IT management and make IT teams more efficient and users more productive. Over 10,000 MSPs and IT professionals worldwide use the NinjaOne platform to automate, manage, and remediate IT tasks to improve IT efficiency and drive employee satisfaction.

"Many customers come to NinjaOne with tales of slow, overly complex systems that can take months to implement and maintain," said Rahul Hirani, Senior Vice President of Product Management for NinjaOne. "They are accustomed to support that takes days to respond to tickets or support technicians that lack the expertise to solve their issues. NinjaOne is the clear choice for IT professionals, who in these latest G2 rankings validated that we are one of the easiest companies to work with for monitoring and managing any and all types of devices at scale."

Built as a cloud-native solution, NinjaOne's simple user interface, fast user experience, and flexible automation capabilities mean IT teams can spend less time on repetitive chores and more time optimizing IT environments and delighting end users.

Customers who submitted reviews to G2 ranged in size from overseeing hundreds to thousands of endpoints and have been a customer of NinjaOne anywhere from three months to several years. The reviewers were from organizations managing a hybrid workforce of in-office and remote workers.

According to the reviews, customers mentioned unlimited support, training, and onboarding, for free as principal factors in selecting NinjaOne.

"NinjaOne saves us time and money, is easy to use and set up," said Lou Kalis, Chief Information Officer, Citizens State Bank of La Crosse, WI. "Their support and customer relationship managers are easy to work with and do an excellent job of communicating. We use this platform for remote control, patch management, and inventory and this tool is very much a part of our team."

Additionally, customers ranked NinjaOne highest in several other categories, including Easiest to do Business With, Product Going in the Right Direction, Best Support, Easiest to Setup and Easiest to Use.

For more information, visit: https://www.ninjaone.com/g2-rmm/.