19 Apr 2021
Singapore cybersecurity firm launches world's first AI-embedded SSD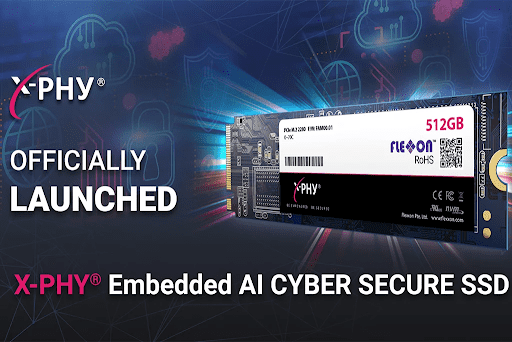 Minister of Foreign Affairs and Minister-in-charge of Singapore's Smart Nation initiative Dr. Vivian Balakrishnan said that the innovation was a "breakthrough" and a significant step in increasing security and safety for end users, having put AI into the firmware layer of an SSD.
Congratulating Flexxon on its new product, Dr. Balakrishnan - who was the guest-of-honour at the launch - also called on similar companies to include research institutes, universities and private sectors to enhance local research and development efforts in AI.
"In Singapore, we want to become more than just smart consumers or buyers of applications and hardware. We want to become a nation of innovators, makers and creators", he said.
The product, currently in trials with governmental agencies, medical and industrial clients, has not been made available to the public. Flexxon said it plans to cater to businesses by September this year and hopes to raise enough funds to produce the device for the mass consumer market by early 2022.
Said Camellia Chan, founder and chief executive officer of Flexxon: "With innovations like the X-PHY, we will be better equipped to leverage on the benefits of technology while safeguarding ourselves against rising cyber threats."