Bhumi iTech
Stand: D100
Incident Response
Intrusion Detection System
Managed Detection Response (MDR)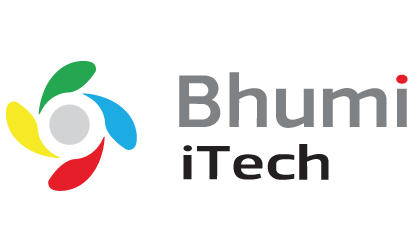 Proactive, not Reactive
Overview
Bhumi iTech offers Stae-of-the-Art solutions in the world of "Cyber Security".
Our cyber security solutions suite comprises of a Cyber Range, Security Operations Center (SoC), Breach and Attach Simulator, NMS, Hyper Converged Infrastructure platform and Learning Management System (LMS). By virtue of these solutions, the user can have a holistic view of his IT and network security infrastructure. It provides a central point for coordinated efforts to monitor, assess and defend against cyber-attacks. Moreover the user can simulate his IT and network assets to create a hyper realistic environment, where the organization's cyber warriors can practice and hone their skills to defend against cyber-attacks. The platform can be used to train the manpower across multiple locations at once.
Efficient and interactive skill development
Learn new defence and attack techniques with engaging learning content. Practice the learned skills practically in a super real environment provided by the cyber range.
Boost alertness and responsiveness against the breaches
Enhance your team's competency and alertness with regular hands-on simulation and artificial breaches. Improve reflexiveness and responsiveness of individuals and groups.
Training for individuals as well as for the team (Range Learning Management System)
Separate specially designed manuals and training labs for to train individuals and the team as a whole. Capstone exercises, capture the flag, real-life attack scenarios, and certifications for individuals and crew.
Validation & Visualisation (Industry Ready)
Our Cyber Threat Intelligence team will add new detection so your SoC can keep up a head with adversaries targeting your organization.
Our Offerings:
Realistic Cyber Range with Hyper-Converged Infrastructure.
Security Operations Center (SOC)
Threat Detection & Response
Learning Management System
Breach and Attack Simulator and Emulator
Cyber Security Consultation
Address
Unit No 520-523
City Centre, Plot No 05
Sector 12
Dwarka, New Delhi
India
110075
India