INTERNET & IDEE
Stand: D102
Application Security Testing
System Integrator
Vulnerability Assessment Services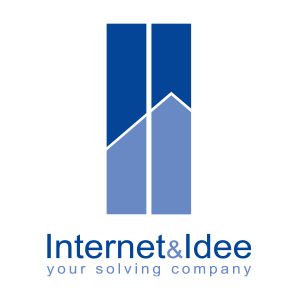 Internet & Idee (I&I) is an Italian company active since 1998 in the consultancy and provision IT services. I&I stands as a technological partner ready to support companies in the path of digital transformation with a complete proposal that combines technology and strategic consulting.
I&I is specialized in the design and implementation of end-to-end solutions. I&I works for the Italian and international ICT field, in the following activities: IT Consulting, System Integration, Cyber ​​Security, AI and ML, E-commerce Management, QA & Test Management, Credit Management & Credit Collection.
It has proven to guarantee the management of complex and articulated projects, relying on distinctive skills and a deep knowledge of the processes necessary for the correct execution of all activities for each business area in specific market sectors. The company is going through a phase of strong growth: it can count on two new openings in Italy, on more than one hundred sixty colleagues, and three existing offices.
In I&I there is a specific cyber security unit, one of the first to be established in the company and it offers IT service: an immersive workspace where a global team, with interdisciplinary skills, works to foresee and avoid even the most sophisticated and advanced cyber-attacks. A place to interact and collaborate with customers and develop new solutions, techniques, and tools with a view to preventing and managing cyber threats. Furthermore, thanks to the intelligence services and promptly analyzing the attacks, I&I can correctly define the measures to be taken to anticipate the cyber potential.
Address
Piazza Europa, 9
Cosenza
87100
Italy