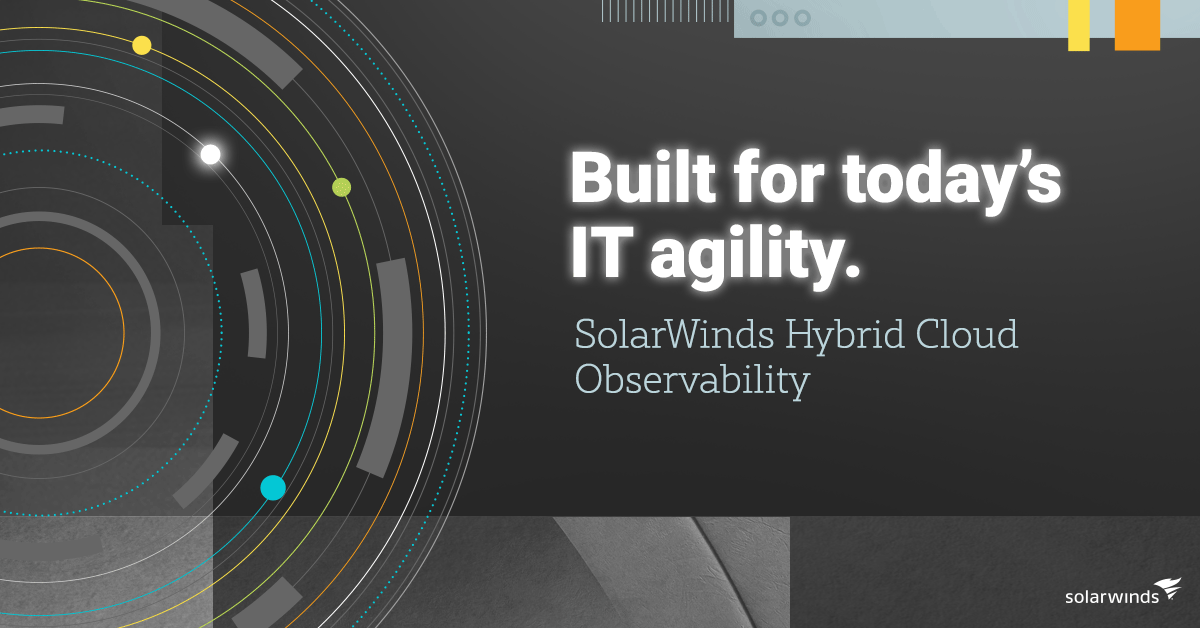 SolarWinds: Simple. Powerful. Secure IT.
For more than 20 years, we've been committed to enriching the lives of the people and organizations we serve. We seek to understand their challenges and work diligently to deliver the solutions they need.
We continuously engage with technology professionals—IT service and operations professionals, DevOps and SecOps professionals, and database administrators (DBAs) – to understand the challenges they face in maintaining high-performing and highly available IT infrastructures, applications, and environments. The insights we gain from them, in places like our THWACK community, allow us to address customers' needs now, and in the future.
Our focus on the user and commitment to excellence in end-to-end hybrid IT management has established SolarWinds as a worldwide leader in solutions for observability, IT service management, application performance, and database management.