Toffs Technologies
Stand: C40
Managed Detection Response (MDR)
Managed Security Service Provider (MSSP)
Web Application Firewall as a Service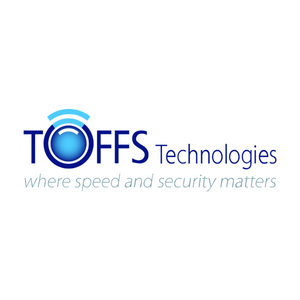 TOFFS Technologies (TOFFS) is one of the leading Secured Cloud Acceleration platform providers in Asia – we develop solutions that help to improve our customers' web and mobile application performance, as well as improve their security posture on the Internet.
Specifically, TOFFS delivers a 24/7 all-round defense (i.e. TOFFS Total Defence) that mitigates threats on both the Internet and the Intranet:
Online (Internet) protection consists of safeguarding our customers' online transactions, ensuring a 100% website uptime, and the monitoring of our clients' cloud servers as well.

On-premises office (Intranet) protection will utilize Asset-Based Cyber Defense to defend endpoints (laptops, mobile devices, etc.) against ransomware, malware, data theft, etc.
Our mission is to help all businesses thrive in the digital world (online, mobile, IoT) securely.
At TOFFS, our vision is to be a leading Asia Security-As-A-Service (SECaaS) provider, by providing businesses in the Asia Pacific region with a competitive advantage through the use of our secured cloud platform.
Address
114 Lavender Street CT Hub 2, Lift Lobby 3,#09-53
Singapore
338729
Singapore