06 Apr 2020
Blueliv: Dark Commerce: exploring the cybercrime industry and its business models PART I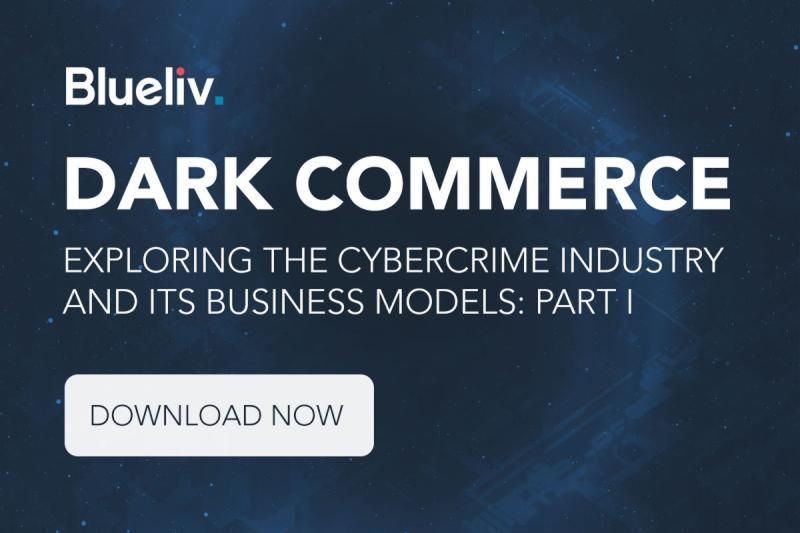 Blueliv (https://www.blueliv.com/) is Europe's leading cyberthreat intelligence provider, headquartered in Barcelona, Spain. We look beyond your perimeter, scouring the open, deep and dark web to deliver fresh, automated and actionable threat intelligence to protect the enterprise and manage your digital risk.
Inside the report you'll learn how to:
- assign priorities faster by building more complete threat actor profiles
- analyze trends and patterns across different services used by criminal, from how to buy malicious code, evade and bypass detection, and test against antivirus
- accelerate decision making and defend against targeted attacks
Understanding how the industry operates means organizations can put in place effective defensive measures, appropriate to your business size.
LOW BARRIER TO ENTRY
The size of this shadow economy is growing, and the barrier to entry has never been lower. Cybercriminals can easily acquire the necessary tools to launch a malicious campaign.
EXTREMELY HIGH RISK
Organizations have never had such a high level of cyber risk. Intelligence that offers the most complete picture of the threat landscape is critical to prevent and mitigate attacks.
To download the full version please visit https://www.blueliv.com/threat-intelligence-dark-commerce-report-part-i/