30 Aug 2019
CHIME International leads health IT leadership agenda at Cloud Expo Asia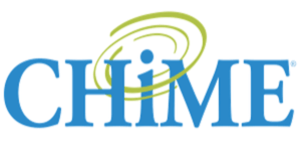 The College of Healthcare Information Management Executives – CHIME, is delivering an integrated programme of presentations, thought-leadership and education at Cloud Expo Asia. As the Official Partner for Healthcare IT, CHIME will focus on the role of digital technology in healthcare settings. The CHIME Experience brings a new health track to Asia's foremost technology show.
CHIME is an international non-profit organisation with a mission to support healthcare leaders to use technology to deliver exceptional care for patients. Active in 56 countries, CHIME has more than 2900 members, drawn from the leadership tier of world-leading hospitals and healthcare organisations. CHIME is known for its high-quality training programmes for health CIOs, their teams and aspiring leaders, and is holding a Healthcare Leadership Academy alongside Cloud Expo Asia.
The CHIME Experience is chaired by Dr Shafiq Rab, CIO of Rush University Medical Center, Chicago and CHIME Board Chair, and co-chaired by Dr James Yip, Chief Data Advisor at the Singapore Ministry of Health. Dr Rab is joined by colleagues Omar Lateef, CEO of Rush University Medical Center; and Ranga Krishnan, CEO of Rush University System for Health, all of whom will present keynotes at Cloud Expo Asia.
CHIME faculty members, comprising experienced healthcare CIOs, are contributing five more presentations on subjects including using predictive health data, integrating technology in healthcare settings, cyber threats, and the future of cloud in healthcare.
Jane Dwelly, CHIME's Executive Director International says: "CHIME is committed to bringing its education and leadership training to healthcare leaders around the world. We are thrilled to serve existing CHIME members in Asia as well as introduce new colleagues to our organisation, as we build our mission to use IT to transform health and care."
Co-located in Marina Bay Sands, CHIME is holding a Healthcare Leadership Academy on the afternoon of day one and the morning of day two. The split timing gives delegates the opportunity to experience keynotes at Cloud Expo Asia as well as devote time to building their professional leadership skills. Taught by CIOs for CIOs and their teams, the Healthcare Leadership Academy aims to grow executives into exceptional healthcare leaders. Topics include healthcare strategy in a cloud-enabled world, healthcare in technology transitions and cyber security in healthcare settings.
Tim Stettheimer, Vice President Education at CHIME says: "I'm looking forward to taking a new cohort of healthcare leaders through the CHIME Healthcare Leadership Academy. Our academically robust curriculum is taught by CIOs from internationally renowned hospitals and healthcare organisations, together we'll bring first-hand knowledge and experience to bear on the most current issues facing healthcare leaders. When students complete the Academy, they will be eligible to sit for the International CHCIO qualification - a sign of senior leadership achievement in healthcare".
CHIME faculty members joining Tim Stettheimer to teach the Academy are: Will Smart, CIO NHS England; Theresa Meadows, CIO Cook Children's Fort Worth; and Liz Johnson, former CIO Tenet Health Dallas.
Click here to register for CHIME's integrated programme at Cloud Expo Asia
Click here to register for CHIME Healthcare Leadership Academy