06 Aug 2019
Cloud Expo Asia Q&A: Branson Lee, CEO, ECXX.com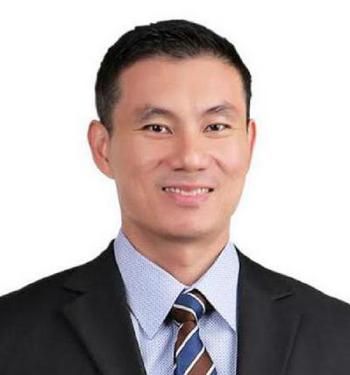 It's just over two months until Cloud Expo Asia opens its doors at the Marina Bay Sands in Singapore. Looking ahead to October, Techerati has sat down with some of the event's most high-profile speakers to get underneath the tech and find out what makes them tick. First up is Branson Lee, prolific consultant, technologist and CEO of digital asset exchange ECXX.com
Name: Branson Lee
Job Title: CEO of Digital Asset Exchange
Company: ECXX.com
Q1) What is the most frequently used app on your mobile phone?
Ridesharing apps. I commute a lot and ridesharing apps allow me to get to most places without worrying about carparks and parking fees.
Q2) What keeps you up at night?
Driving our digital asset exchange forward and understanding how we can do things differently vis-à-vis other exchanges. The exchange business is a tough, tough business, contrary to what a lot of people think. We are in the business of providing access to an alternative asset class and it is not easy to educate the masses out there that digital assets are here to stay.
Q3) What are three things you do in the morning to boost productivity?
A good workout, a motivational podcast and a healthy breakfast.
Q4) What is your favourite quote?
I like the quote "This too shall pass". I think the great managers of companies understand that good times or bad times will come to pass and the challenge for executives is to enjoy the good times while they last, yet be cognisant that those times will come to an end. On the contrary, if we are going through a rough patch, we should not despair and keep hustling because, bad times don't last. Life is a journey and we should learn to enjoy it, good times or otherwise.
Q5) Tell us one thing we didn't know about you?
I love to teach and share my knowledge.
Q6) What do you think the future of blockchain is like?
In the future, blockchain will be to the world what the Internet and electricity are to it today. The technology will be the basis for new financial and other use cases. While blockchain will form the base infrastructure, it will be invisible enough that we do not question or think twice about its existence.
Want to know more about him? Click here to find out more!
Get your free ticket to attend Branson Lee's speaking session now!