01 Aug 2019
How Target is using tech to help communities shop better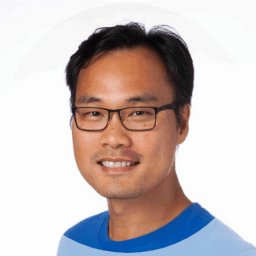 RETAILERS have had a tough few years so far as technology disrupted how consumers browsed and bought daily necessities, everyday essentials, and even luxury items.
Given the volume of discounts offered by e-commerce giants such as Amazon and Lazada, many believed that the traditional retail industry had no future.
Truth be told, a few did go bust — but the industry seems to be fighting back, wooing customers into stores again, promising to provide them with better prices and delight them with smarter, intelligent, and more personalized experiences.
Balancing the price/experience tightrope isn't really the biggest challenge, however. As the dust settles, retailers and e-commerce players are increasingly finding that the most important thing to customers is convenience.
To better understand what retailers need to do to survive in the digital era, Tech Wire Asia caught up with Target Data Product Engineer David Nguyen ahead of his keynote presentation at Cloud Expo Asia in Singapore.
Target, the US retail giant, went toe to toe with digital natives and e-commerce giants that came after its business, and although things were difficult for the first few years, the company seems to have turned the tide in its favor as far as "using technology to provide discounts", "better shopping experiences", and "convenience" are concerned.
"The boundary between the online shopping experience and physical in-store experience has been blurred. Customers might place an order online and want to pick up in-store or ask for goods to be delivered the next day. They might also choose to go to the store because of the experience it offers. It's entirely up to them," said Nguyen.
Nguyen explains that over time, as Target has built its e-commerce experience from the ground up, it has realized that providing customers with a blended experience is more important when it comes to convenience.
Ultimately, that blended experience is what provides maximum choice to customers — the choice to browse products online or in the aisle of a nearby store, add products to a physical or virtual cart, or ask for delivery as soon as possible or at a future date — and choice is no longer a luxury.
Nguyen, in his role at Target, has access to plenty of data and yet, believes that mock-ups of user experiences that only factor in the digital aspects isn't helpful.
"We provide a blended experience at Target, and so, our user experience mock-ups also had to make the transition so we could plan our experiences and customer journeys better."
The work that Nguyen and his colleagues are doing seems to be greatly benefiting the retail giant as the Data Product Engineer reported a 30 to 35 percent year on year growth in online sales this year.
Read Full Article:
https://www.cloudexpoasia.com/show-news/lessons-from-ntuc-enterprise-protecting-diverse-enterprise-networks
Get your free ticket to attend David Nguyen's speaking session now!