04 Oct 2018
Make the Chain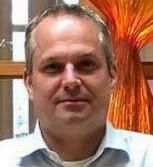 Visibility, trust, speed – the major advantages blockchain offering the field of logistics and transportation.
Blockchain will change the way the entire supply chain will work from producer to consumer.
That's the view held by Soeren Duvier, Blockchain in Transport Alliance (BiTA) Managing Director, Asia. To illustrate the point, Soeren gives the example of management consulting company and BiTA member Accenture, which found out that 80 percent of the information on the +20 documents needed for an internal trade is relevant for all the parties:
"So simply putting that on Blockchain will severely reduce time spent and errors occurring today when data is retyped into proprietary systems among the various parties in the supply chain."
Blockchain offers numerous advantages for the fields of logistics and transportation. These include visibility ("All parties will know the same information at the same time,") says Soeren; trust ("Often mentioned as documents are validated today"); and speed ("Today, documents at times arrive after the cargo so another set up documents temporarily replacing the originals are issued").
"Looking ahead, getting IoT would increase the safety of for example, food supply as it moves through the supply chain, and AI would support predictions allowing for better asset utilisation throughout the supply chain."
Until recently, an issue with Blockchain for the logistics and transportation sectors has been scalability, but Soeren explains that solutions, tweaks and work-around are already being tried out to combat this problem.
"Perhaps the major obstacle is mindset as mentioned again and again at the various conferences we have participated in," says Soeren. "International trade rests on a hundred of years-old paper trail with the Bill of Lading going one way while the Letter of Credit is being processed the other way (from shipper/consignee via international banking system)."
Soeren explains that this paper trail requires changes in banking, regulatory bodies ("India and China are reluctant so far to have electronic Bls") and at the shippers/forwarders' end, as well as the consignee, trans-shipment hubs, customs and warehousing operators. "During 2018 it is also noted that getting the 'talent' to take the ideas into actual practical deploy is an increasing challenge."
In terms of notable recent Blockchain developments, Soeren comments: "We have seen several successful pilots (testing) with Accenture being one of the front runners. But large companies are doing internal testing in Japan, Korea, China, Singapore, India and elsewhere."
In some cases, Soeren says that some companies have designated Blockchain-focused departments testing and developing solutions. But apart from isolated small-scale tests, no major breakthroughs have been accomplished yet. "This is one of the areas that BiTA is working hard with our Standards and all our members. Standards are required globally to fully achieve the real benefits of Blockchain."
Soeren Duvier, Managing Director, Blockchain in Transport Alliance (BiTA) will be speaking on:
Blockchain in logistics and transportation
12:30 - 12:50 | Wed 10th Oct
Smart IoT Keynote Theatre
Mobility & Transportation – Connected Transportation – the future of mobility and transport in the digital age
10:05 - 11:10 | Thu 11th Oct
Smart IoT Keynote Theatre
Get your free ticket to attend Soeren Duvier's speaking session now!