04 Oct 2018
Ready or Not?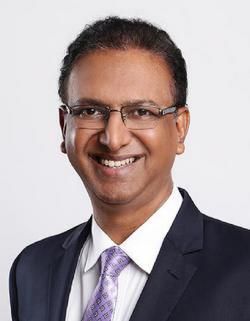 Are we ready for Industry 4.0?
That's one of the questions posed at Smart IoT 2018 Singapore. A recent report from the World Economic Forum (WEF) stated that Singapore is one of the top 25 countries to gain from the burgeoning trend of advanced manufacturing and Smart factories.
On the other side of the coin, research has indicated that there is a lack of complete preparation for introducing these new manufacturing technologies. Among the panellists talking about this conundrum is Swaroop Balakrishnan, Regional Sales Director, Bosch Software Innovations APAC / Bosch Connected Industry.
"With the cost of sensors reducing, the computer power increasing and internet connectivity exponentially increasing, there is an opportunity to develop innovative solutions which can leverage these trends to improve quality, decrease cost and increase productivity or efficiency in manufacturing. This new wave is the basis for Industry 4.0."
Businesses using Industry 4.0 can see a number of benefits, as Swaroop explains: "The ability to collect large amount of data and capability to analyse them, finding opportunities to improve process as well as managing costs in a manner which was not possible before would be the key benefits of using Industry 4.0."
Swaroop adds that automation is the infrastructure that would be required to be the source of many data points. "Additional sensors could be added to capture information which is not available in the current automation systems. It's not a question of Industry 4.0 or Automation."
One of the key concerns in having connected systems is security. "It needs to be addressed at various levels including sensors, gateways, network and compute infrastructure," says Swaroop. "This is a continuous process and cannot stop the efforts in securing the system. One of the important aspects is awareness and training of the workforce as they could be the most vulnerable elements of the system."
As well as the issue of security, Swaroop says that a notable challenge for businesses is finding the right use case which can be solved with Industry 4.0 concepts. "My suggestion would be listing the challenges or pains in the current operation and then may be prioritize them with respect to highest impact to business. After this is done, list the objectives or KPI's you would like to improve or solve. Create a PoC to check if the needle is moving in the right direction and then go for a roll out."
Swaroop Balakrishnan, Regional Sales Director, Asia Pacific, Bosch Software Innovations APAC / Bosch Connected Industry will be speaking on:
Panel discussion - Are we ready for Industry 4.0?
10:05 - 10:45 | Wed 10th Oct
Smart IoT Keynote Theatre
Bosch IoT Suite services - ingredients for your IoT projects
11:15 - 11:40 | Thu 11th Oct
Smart IoT Keynote Theatre
Get your free ticket to attend Swaroop Balakrishnan's speaking session now!