22 Aug 2019
The future of car ownership with Singapore's first "Netflix for Cars"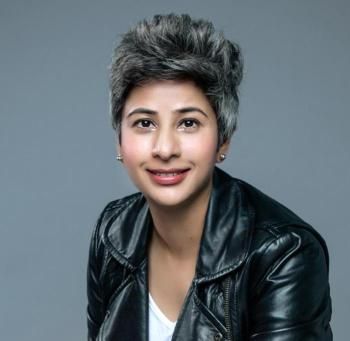 Singapore automotive marketplace Carro is betting big that the subscription economy is ready to disrupt the automotive industry
Would you pay a monthly fee for a service that allowed you to hop from car-to-car on a monthly basis without having to worry about maintenance and road tax?
Singapore's Carro, Southeast Asia's largest automotive marketplace, reckons there is ample appetite in the city-state, so much, in fact, that the company launched its "Netflix for Cars" in March this year.
The service is the latest spin-off for the platform, which since launching in 2015 has expanded into insurance brokerage, roadside assistance, and an expedited service that completes sales in 60 minutes.
Although more than $500 million worth of vehicles were sold on Carro's platform last year, the company is not resting on its laurels. Instead it's betting big that the subscription economy is ready to disrupt the automotive industry — and it wants to be in pole position.
Leasing vs. subscription
Compared to traditional leasing, that doesn't cover road tax and maintenance costs and ties you down to one car, Carro's service aims to make switching between cars as easy as flicking between TV shows, by taking care of these overheads, jettisoning the lengthy leasing contracts and allowing users to switch cars for different occasions. Autophiles can also complete the entire process online without leaving their homes.
This flexibility means subscribers can temporarily cancel the service for a month if they go on holiday. Or in the case of Singapore, which has a large migrant population, it enables workers to activate a subscription for their period of residence and employment.
The service is a gamechanger for the automotive industry, which analysts have previously considered immune to the encroachment of the subscription economy, citing the relative affordability of traditional leasing.
Not for the first time, analysts underestimated at-scale eCommerce's ability to rip up the rulebook. Carro's newly-launched subscription service already matches conventional leasing rates, making the former an increasingly unattractive option to millennials eager for more transportation flexibility.
Manisha Seewal, group chief marketing officer at Carro and speaker at this year's Technology for Marketing in Singapore, spearheaded the company's subscription-based service. She says the company decided to launch the service after observing common pain points faced by car owners and the popularity of services like Netflix and Spotify.
"We saw this as a significant opportunity," she says. "Especially with Singapore being one of the most internet-savvy nations in the world, one that is comfortable in delving into disruptive solutions to overcome long-standing burdens."
"As a company, we are tech-first and as such, are always on the lookout to see how we can disrupt services. It's just part of our DNA."
According to a 2018 Harris Poll study, 38 percent of Singaporeans said they would increase their use of subscription services in the next few years, which are attracting millennials by the millions, as they seek purchasing flexibility and convenience and resist investments that do not retain value.
Aside from purchasing property, owning a car is likely the second largest financial commitment one has to make.
But Carro is not just marketing to millennials incumbered by student debt or still shaken by a global recession that marked their formative years. A survey the company conducted in conjunction with YouGov showed that even high-income earners are reluctant to commit to cars due to the high cost of maintenance and their depreciating value.
"It's a low commitment play for an area that has been burdensome for drivers, and even more so if the people who are living in an area with little to no option besides using a car to get around. It allows people to feel the joy in using a car without getting bogged down by the usual ownership concerns."
If dealerships do not react to these trends by adjusting their business models, there is a serious risk they could be caught out, Manisha adds. She cites a Fitch Ratings survey which projected dwindling vehicle sales in Singapore over the next few years and says dealers cannot expect to be supported by demand from ride-hailing services such as Uber and Grab.
She says proactive dealers should adapt by catering to the new desire for flexibility and the abiding feeling of autonomy of granted by car ownership. Carro is well-positioned to capture forward-thinking dealers – its automotive marketplace has already onboarded numerous dealers to help them better manage inventories.
"Although ride-hailing is convenient and low commitment, they can never match the feel of owning your own car and being able to drive when you want to. Subscription services can bridge the demand of flexibility by consumers and dealers being able to offload their inventories; if the right partnerships are struck."
Manisha says although the service's waiting list grows by the day and feedback has been overwhelmingly positive, a big challenge is that consumers still think the flexibility Carro's claims to provide is too good to be true and associate them with poorly-regarded rental services.
"One thing that stood out for us is that our customers were pleasantly surprised that they didn't need to top-up on their fees if they want to go on a short break to Malaysia. Typically, there's an added charge by rental companies for those who wish to do so. But our service already covers that."
"We also need to do more to change the mindset of a lot of car owners in Singapore, especially those who place greater emphasis on cars being status symbols – not something that they'd be keen on sharing with other people. Thankfully, the challenges have been very customer-driven and we believe that it is something that can be ironed out over time."
Manisha is reluctant to spell out too much of Carro's future roadmap, but hints at further regional expansions alongside existing moves into Indonesia and Thailand.
Get your free ticket to attend Manisha Seewal's speaking session now!