29 Sep 2017
Wonderful Potential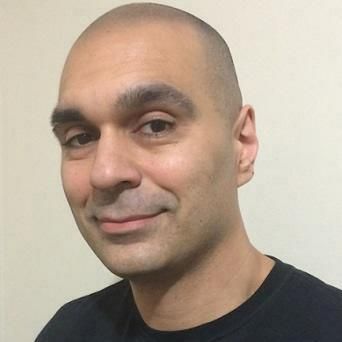 Not just one but two presentations!
That's what you can expect this October from Konstantinos Karagiannis, Chief Technology Officer, Security Consulting, BT Americas.
Konstantinos will be presenting at the Cloud & Cyber Security Expo. His first presentation is entitled 'Will Ethereum Swarm be the New, Secure Cloud?' and will cover a new method of decentralised, distributed file storage made possible by the Ethereum blockchain. The other is called 'Keeping Bitcoin, Ether, and Other Cryptocurrencies Secure', which examines the types of security flaws that can result in users losing their balances.
As Chief Technology Officer at BT Americas, Konstantinos says that he is fortunate in that he gets to remain very hands on. "I spend about half my time actually performing ethical hacks for financial clients – this includes blockchain application testing. The other half of my time is spent researching, guiding technical testing direction, attending pre-sales meetings with customers, and speaking at conferences."
On the subject of his second presentation, Konstantinos explains that a notable trend with respect to cryptocurrencies is the push to have new ICOs or initial coin offerings. "This is when companies sell new coins at a discount to raise money. About $2 billion in ICO sales have happened already this year, but they are risky. Even Vitalik Buterin, inventor of Ethereum, has noted that a good portion of these new tokens may fail. And some turn out to be scams. Vitalik pointed out the number of ones that use selfies taken with him as false advertising that he somehow endorses them!"
"While businesses will always try creative ways to get start-up funding, the number of these ICOs worries me. Some seem hasty, and I'm not certain they did due diligence with security. We may see high dollar amount hacks as a result."
Bitcoin was invented in 2008 to specifically avoid government interference, but as Konstantinos explains, all involved in the cryptocurrency movement knew it was only a matter of time until "the suits" stepped in.
"We saw a microcosm of potential regulation effects back in 2015 with the New York Bitlicense, which forced at least 10 companies to leave NY. Since then, moves to tax gains have been made, along with other rumours of regulation. What most governments are ignoring is the wonderful potential for using the infrastructure of Bitcoin and other coins as new 'payment rails' to replace the ageing wire transfer systems in use. It is currently expensive and slow to send large sums of money electronically. Governments should be looking to change that with the new technology."
Turning attention to the Beijing government's recent suppression of Bitcoin, Konstantinos says that with the exception of major financial figures saying negative things about it in the press, the biggest negative impact on the price of the coin this year has been China's moves to first prevent withdrawals and then to outright block exchanges.
"I think it's interesting that the bounce backs to the price of Bitcoin always come, sometimes quickly. We may find that crypto beats legislation in the end, with the market no longer responding to such moves. No government can really make Bitcoin or another blockchain more secure – perhaps no government will be able to affect the price soon, either."
Get your free ticket to Konstantinos Karagiannis's speaking session now!