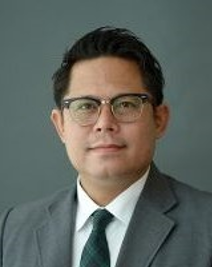 Suriya Nachin
Vice President
,
Thai Data Protection Officer Association (DPOA)
Suriya has over 20 years of experience as legal advisor/practitioner. Suriya has wide-ranging experience advising on international business transactions, corporate and commercial law, banking and finance law, M&A, litigation and business rehabilitation. He has been involved in a number of major joint ventures, mergers and acquisitions, and business rehabilitation proceedings, as well as debt restructurings under the Central Bankruptcy Court in Thailand.
Suriya has advised and represented clients on a wide range of major litigation and arbitration claims and defenses, including several leading insurance companies in their claim recovery against foreign re-insurers arising from the Thai floods and Red Shirt protests. He has a wealth of experience in advising and representing corporate employers and individual employees in labour matters and disputes.
Suriya has been a legal advisor of a number of information technology and information security companies. Recently, Suriya has advised and played important roles in a lot of PDPA / data protection projects, in various types of sectors (private and public sectors), including insurances (life/non life insurance and insurance brokers), internaltional trades, manufacturings, accouting firms, real estate, energy, public utilities, department stores, hospitals, financial institutions and banks, cenima, etc.
Suriya is also an instructor for a number of data protection training courses, including CEPAS DPO, T-DPO, T-DPP and CIPP/E.